International code for ships using gases or other low-flashpoint fuels (IGF Code)
Note: Above fee is suggested price. After first quotation you will receive final quotation.
Course Objective
Basic and advanced courses providing training to all seafarers responsible for designated safety duties associated with the care, use and emergency response of vessels using fuels within the IGF Code.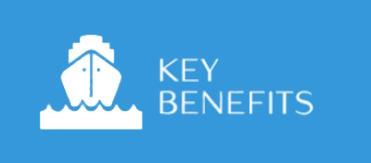 Key benefits

Course approval and certification

delivered by Finnish Flag State in cooperation with Aboa Mare Maritime Training Center

Easy customization

of training with tailor-made packages specially made to fit customer needs

State-of-the-art simulators

- Aboa Mare is the only training center in the world that offers a 5-day IGF Code simulator course replacing the necessary 30 days of sea time required for an advanced IGF Code CoP

Unique hands-on training

infrastructure aiding learning

Cloud learning solutions

allowing remote access from anywhere, anytime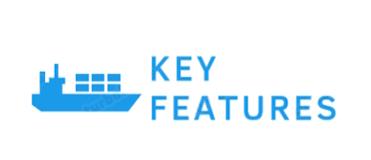 Key features

IGF Code Basic

- 3 day training course for seafarers covering section A-V/3 -paragraph 1 of the STCW Code

IGF Code Advanced

- 3 day training course for Masters and engineer officers covering section section A-V/3 -paragraph 2 of the STCW Code

IGF Code Combined

- 5 day training course
Content of the Course
Ship design and operational characteristics of ships subject to the IGF Code
Ship's fuel systems and fuel storage system
Operation of fuel and fuel storage system
Physical properties of fuels
Safety requirements and safety management
Hazards associated with operations on ships and Hazard control
Fuel characteristics and Gas measuring instruments
Specialized safety equipment and protective devices
Safe working practices and procedures and First aid
Fire organization
Special hazards associated with fuel system & fuel handling
Firefighting agents and methods used to control and extinguish fires in conjunction with the different fuels
Firefighting system operations and Emergency procedures and ESD
Measures to take in the event of leakage /spillage/venting of fuels
Firefighting operation. Note! This part is a practical training which will be delivered at the GigaMare Training Facility.
Course Approval and Certification
Finnish Flag State; delivered in cooperation with Aboa Mare. Successful completion of both the Distance Learning and the Practical Fire Fighting Training is required for the Certification. 

Target Group
All seafarers who handle gas
and low-flash point fuel vessels.

Duration
IGF Code Combined - 5 day training course

Interested? Please complete the form below, and we will contact You shortly.
International code for ships using gases or other low-flashpoint fuels (IGF Code)