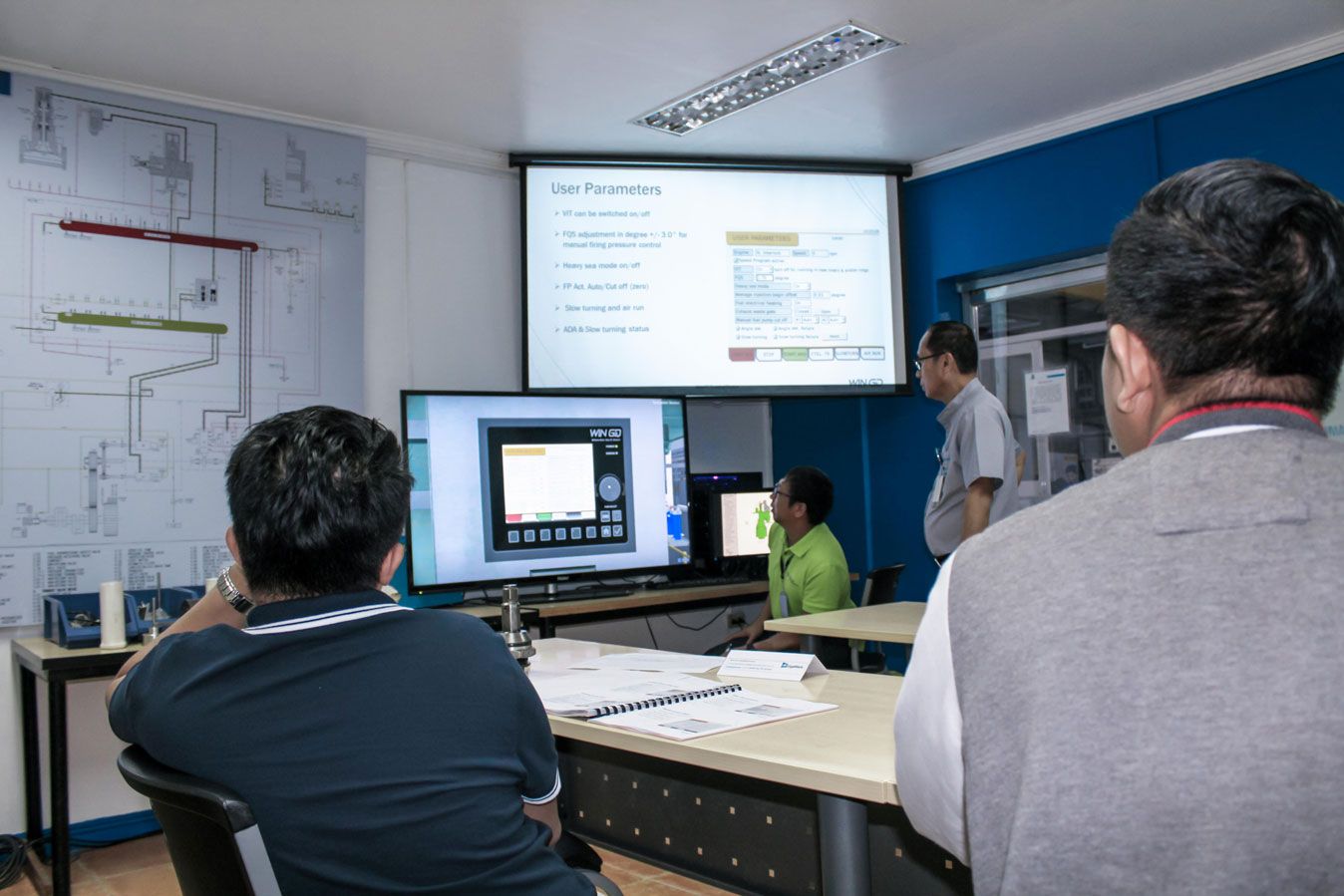 GigaMare's foundation is in maritime training.
The campus and key people have been operating since 2002 in the same location, even before the launch of GigaMare in 2013. Thousands of seafarers have been enhancing their skills and more than 2,000 cadets have been getting a kick-start to their careers through the programs provided.
Our goal is to find the best solutions to enhance the skills of our customers' personnel and, in this way, provide tangible benefits for their operations. We are closely working with our customers to identify training needs and develop tailor-made programs to address these needs.
GigaMare's unique training infrastructure of hands-on training laboratories, full mission and part-task simulators together with experienced instructors will help achieve the training objectives, whether it will be technical, operational or procedural training; whether you want to enhance your energy efficiency, safety culture or operational performance; whether you want a tailor-made solution or just an off-the-shelf course. GigaMare's team will integrate company specific processes and protocols to be an integral part of the training. This will help to address the human factor side of the training and improve the implementation of training outcomes into day-to-day work.
Together with our partners, we are continuously developing new methods and tools for how training programs can be more efficient and effective. We even have a dedicated team developing our own virtual and augmented reality tools and simulators.
We can offer our customers a broad range of services, including:
• Project specific simulations, including simulation area and ship model development
• In-house training session, workshops and training material development
• Crew assessment, from pre-hire to pre-promotion and competency assurance
• Competency profiles and tailored competency development programs
• Audits – navigational, technical
• Technical Remote Assistance
• Officer meeting and workshops
• Customer specific part-task simulation (VR & AR) development

Maritime Simulation
Full Mission Ship and Engine Room Simulators
Navigation and engine room classroom simulators
Liquid cargo handling simulation
Engine Simulators
Cloud-based simulations

Hands-on laboratories
Hands-on engines